Do you feel overwhelmed after giving birth? Are you juggling your time to meet the demands of your newborn? Is your body becoming weak each day?
Do not feel anxious. When pregnancy happens, a tremendous change in one's lifestyle occurs. If you let this lure your mind and body, it may lead to a deeper problem. This is the reason why some women suffer from postpartum depression. But you do not need to struggle on your own, there are ways on how you can prevent it from happening. As a physical therapist, I am here to help and give you the advice that you will need to maintain a healthy living.
What is postpartum depression?
Around one in seven women are being affected. It is a clinical depression that afflicts women after childbirth. Clinical studies show that manifestations can include anxiety, decreases energy, impatience, feelings of losing control, and shifts in eating and sleeping patterns.
But did you know that there are ways to prevent postpartum depression? Just like what they always say, prevention is better than cure. It is more beneficial to know how to prevent postpartum depression before it happens. There are different techniques and ideas, and I can tell you how to prevent it by following these tips.
Tip Number 1:
The first thing that you need to remember is to always take care of yourself. It is the best way to prevent postpartum depression. Having a simple lifestyle can help you ease your mood and to relieve any stress.
Tip Number 2:
Eat foods that are rich in Omega -3 fatty acids, which provide the essential nutrients that your body needs. This is found in oily fish like mackerel, salmon, herring, cod liver oil, and more. It aids in the prevention of postpartum depression.
Tip Number 3:
Get enough sleep. If you cannot have that 8-hour sleep at night, then make sure that you take a nap when the baby sleeps. You may seek help from a family member to assist you in getting enough sleep. Remember, less sleep may equal to stress. Getting enough sleep is your best friend after giving birth.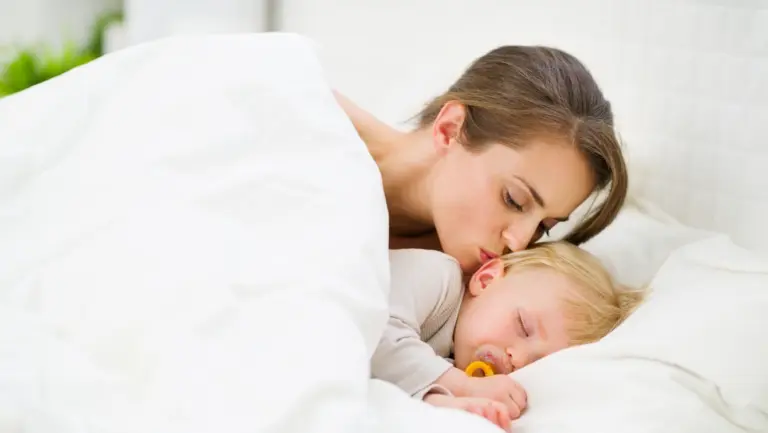 Tip Number 4:
Get enough sunshine. A great source of Vitamin D is sunlight. Exposure plus fresh air will improve your daily mood. Take your baby with you and aim to get the morning walk that will relax your body. A daily 10-15 minute exposure to sunlight is all you will need.
Tip Number 5:
Get some exercise. It has proven to have antidepressant effects in other forms of clinical depression. It develops general well-being. Physical active women have more chances of having their hormones normalize faster by exercising. After giving birth you may start doing simple exercises to help your body cope with the pregnancy and get it back into shape.
A simple exercise can be the beginning but knowing how to start may be difficult. This is where a physical therapist can help you more. It has been found through clinical studies that a home-based exercise program led by a physical therapist alleviates the mood of women. It helps decrease the chances of having postpartum depression compared to doing exercises in a group. It also helps to be effective in treating back and pelvic pain after giving birth. The help of a physical therapist has been proven to be effective to prevent postpartum depression. As giving birth may result in a lot of changes in your body so does having fit exercises will aid in your journey to recovery.
Many studies have proven that exercise is beneficial and aids in the prevention of postpartum depression. It can also be a vital part of a mothers' journey towards wellness. Several studies have shown that physical therapy has proven its effectiveness in helping to prevent postpartum depression. Getting the help of a physical therapist will be beneficial for you in making sure that you will start with a safe physical exercise.
Tribeca Physical Therapy is offering Telehealth PT Sessions to help you with your postpartum recovery and also help prevent postartum depression. Schedule today and get your first session FREE. Call us at 212-406-8080 or send us a message today.